Is Vintage really better?
By Simon Clark
0 comments
As the owner of the online vintage clothing shop Rococo Vintage, I have been working closely with vintage and antique garments for quite some years now. Even before founding my own shop, I spent the bulk of my teen years scouring thrift and vintage stores for treasures, and then the end of my teen years as the assistant to a now very successful LA-based vintage clothing seller.
I was raised in a Victorian house in New England, surrounded by antique furniture and skeleton keys and ancient table linens, and I suppose all that early exposure to, well, "a whole lot of old stuff," left an imprint on my heart and my mind. I love the character of vintage clothing, the specialness, the whimsy. Unfortunately, many people just see the garments — no matter how valuable or glorious — as nothing more than "old used clothes." Here are five reasons that just simply isn't so.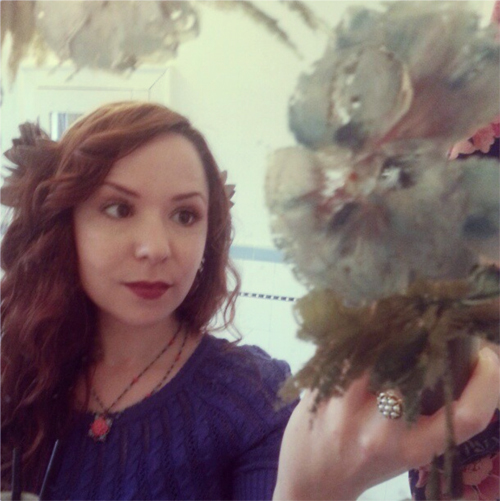 Me, wearing some "old stuff" while getting ready for a vintage show. 
(fyi, this is basically the vintage gal's version of a bathroom selfie.)

1. The quality. The quality of vintage clothing is simply unmatched by that of contemporary clothing, with the exception only of today's highest end luxury designers. Before the 1970's when polyester first became king, and especially before the early 1960's, clothing was constructed to last. The end game with fashion was quality over quantity, for reasons both financial and cultural, and it is not uncommon to find luxurious details like French seams, generous hems, and exquisitely crafted buttons on even the most basic of older vintage garments. These days, even dresses that cost hundreds of dollars boast barely a millimeter of extra fabric, and a quick look at the interior of these garments reveals that regardless of the quality of the design, they were constructed with heightened attention paid to saving the manufacturer money. These days clothing is cheaper to make but not always cheaper to own, and it is only by wearing vintage that a person has the chance to experience true luxury construction (think, Chanel) at a less-than-luxury price. There is nothing as flattering as an artfully crafted garment. Plus, all that extra fabric on the inside of vintage clothing means that it is much easier to have it tailored to fit you perfectly. How great is that?!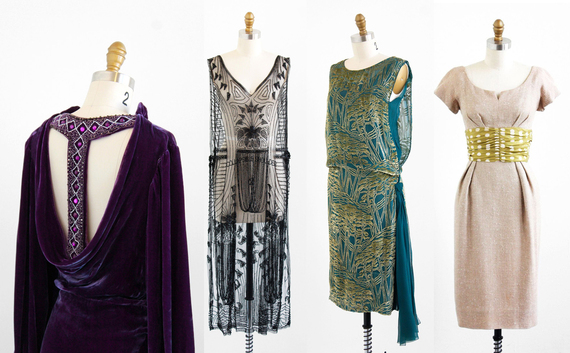 Dresses from the 1930's, 1920's, and 1950's, respectively. Look at those details!
They just don't make 'em like they used to. 

2. The uniqueness. When you invest in a vintage garment, you can rest assured that you will never walk into a room to find another person wearing the same thing you are (except by the greatest-ever case of vintage-lightning striking twice.) The most special vintage is entirely unique and bursting with whimsical details that cannot be accurately reproduced; the prints, the pintucks, the buttons... there just isn't anything like them. This is a big part of the reason why so many celebrities have become such big fans of vintage clothing, as they know that they will easily stand out from everyone else on the red carpet with no concern of winding up in a "Who Wore it Best" column. There is something to be said for owning and wearing something that just about nobody else in all the world owns or can wear (and in the case of custom-made vintage garments, of which there are many, absolutely nobody else in the world does or can.) Every garment is a treasure!
Share this